OT Defined
OT is a skilled therapy service that aims to help individuals achieve their highest level of independence in all areas of daily living. These areas may include self-care skills, work, leisure, social skills, and play skills. Occupational Therapists (OTs) help those they work with succeed at the "job of living." Being successful and independent allows an individual to feel fulfilled and realize their sense of purpose.
Signs help may be needed
OTs work with a wide range of ages and diagnoses, both pediatric and adult. In our pediatric practice, OT may be warranted if any of the following signs or symptoms are noticed:
Fine Motor Difficulties:

Feeding and/or Oral-Motor Challenges:

Sensory Motor Difficulties:

Coordination Problems:
OT can help adults following an injury or those who've experienced a stroke or other neurological challenge.
Meet our Occupational Therapists
ANGIE LEFERE
Angie Lefere, OTR/L graduated from Western Michigan University in 2001. She moved to Jackson from the Chicago area in 2009 and was the first OT on staff at CSTC, initiating the development of the OT program. She has worked in pediatrics for 18 years, with previous experience at The Children's Center for Neurodevelopmental Studies in AZ and Easter Seals DuPage & Fox Valley in Illinois. She is SIPT certified, NDT trained, certified in SOS Feeding Approach, and is currently the Lead OT at CSTC. She enjoys mentoring staff and developing programs in addition to treating clients. Her specialty areas include feeding issues, social skills, and sensory processing disorders. She likes to spend time with her four kids and husband, as well as read, bake, and be outside on her bike.
Morgan Han
Morgan Hellenbrand-Han, MS, OTR/L has a bachelor's degree in psychology and graduated with a master's degree in occupational therapy from the University of Wisconsin- La Crosse in 2012. Morgan has been with CSTC since June of 2015. In addition to seeing clients she is one of the Assistant Clinical Directors and oversees clinical operations. Morgan previously worked in early intervention in Massachusetts and has experience in sensory integration from her fieldwork. Morgan enjoys working with children and families on sensory processing and feeding difficulties. Morgan has completed courses in the Therapressure Protocol, Astronaut Training Program, Rhythmic Movement Training (RMTi), and feeding. In her free time Morgan enjoys running and completing triathlons.
Kendra Smiatowicz
Kendra Smiatowicz, MS, OTR/L graduated from Eastern Michigan University in 2015. She joined the CSTC team in 2016. Kendra has a special interest in sensory processing challenges and feeding. She has completed additional coursework in both these areas. She was nominated as a 2018 Angel Award recipient through Early On Interagency Coordinating Council for outstanding work with the birth-3 population. She likes running, reading, and gardening.
Lindsay Pukey
Lindsay Pukey MS, OTRL attended Occupational Therapy School at Western Michigan University and graduated in December 2013. She has experience working with pediatrics and adults in the areas of physical impairments, cognitive impairments, developmental delays, sensory processing, and feeding difficulties. She has a passion for helping her clients achieve their goals and loves witnessing their personal successes. Her favorite hobbies are traveling with her family and friends, hiking, camping, and playing with her kittens at home.
Nicole Cameron
Nicole Cameron, OTRL graduated with a bachelor's degree in Psychology from Michigan State University and earned her masters degree in Occupational Therapy from Eastern Michigan University in 2015. She has worked at a variety of settings, in various roles, including classrooms, an after-school program, a residential treatment facility and in-home. She has experience working with children with behavioral, learning and emotional challenges, sensory, feeding, and physical challenges. She worked as a pediatric OT in an outpatient clinic for two years in the Grand Rapids area prior to joining the team at CSTC in September of 2017. She is an Interactive Metronome Certified Provider, and is AMPS certified (Assessment of Motor and Process Skills). In addition, she has completed courses in feeding, sensory integration and processing, and motor development. In her free time, she enjoys reading and playing the piano in her church band.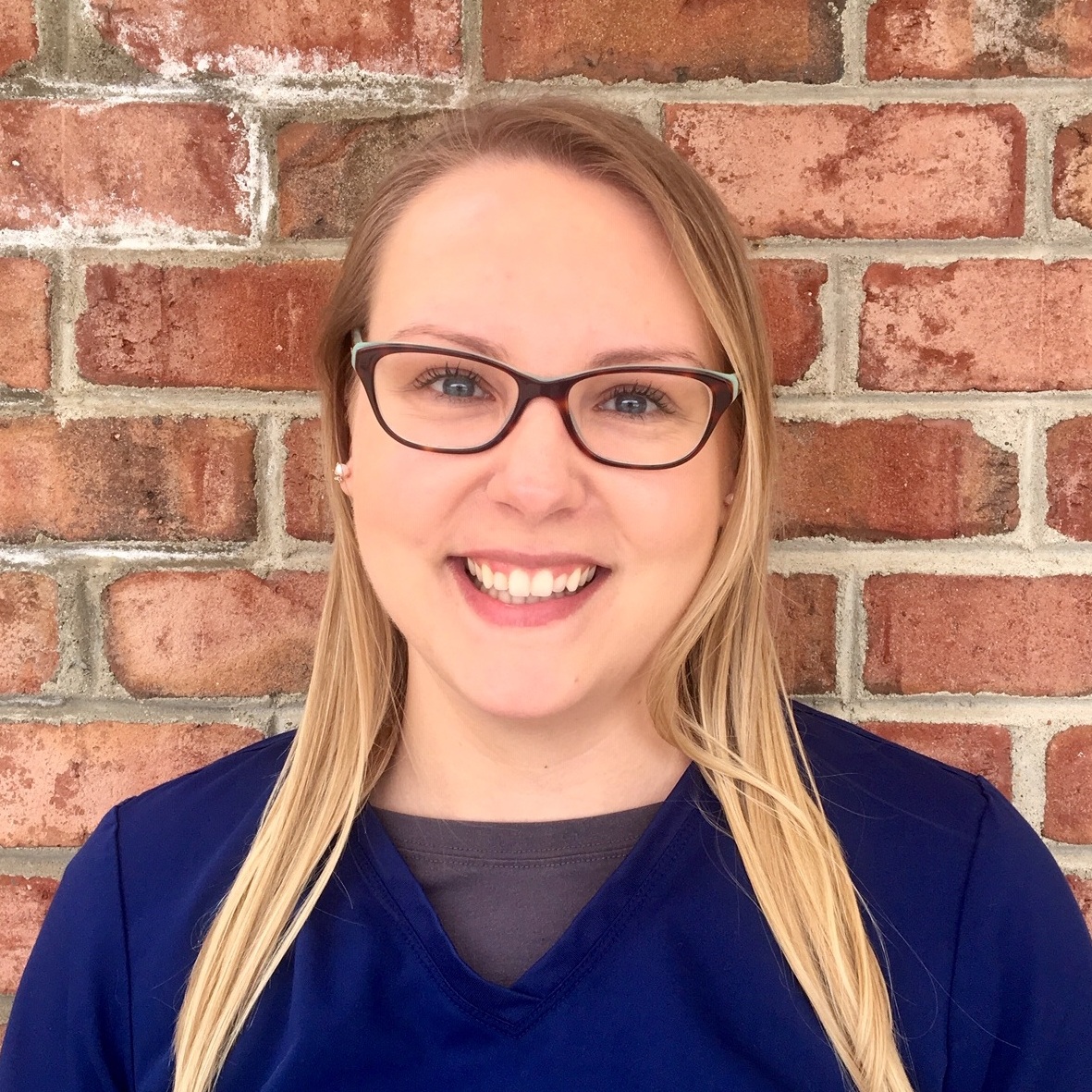 Lauren Siciliano
Lauren Smith, MOT, OTR/L graduated with a Master of Occupational Therapy from Baker College of Flint in 2017. Lauren has experience working in inpatient rehab, ortho, acute care, home care, and ICU. She is excited to be working in ­­pediatrics, as she is passionate about helping kids live their life to the fullest. Her brother has cerebral palsy, which inspired her to become an OT. She enjoys reading and crocheting in her free time.
Tessa champoux
Tessa Champoux, OTRL, graduated from Eastern Michigan University with her Masters in Occupational Therapy in 2018. She has outpatient pediatric experience from an internship in 2017 that sparked her interest in working with kids. She loves to find creative ways to help kids grow in their skills required for activities of daily living and makes every activity an adventure. Tessa enjoys playing competitive ultimate frisbee, participating in international events, speaking Chinese, and socializing with friends.
What OT Looks Like
In our pediatric population, OT looks like play. Play is the "job" of children, so our OTs make therapy challenging and goal-directed, yet a lot of fun. Our therapy gyms are equipped with enticing climbing equipment, various swings, and a wide selection of toys, games, arts and crafts. Activities are mindfully chosen to promote skill development to reach a child's goals, with the focus on having fun! Your child will likely think of OT as "play time". For example, a child who struggles with tolerating various food textures may spend time in our therapy gym blowing bubbles while on a swing to prep for eating. Climbing through an obstacle course and digging for a "treasure" in play dough may be used to help a child with delayed fine motor skills.
Resources
Books:
Sensational Kids: Hope and Help for Children with Sensory Processing Disorder (SPD) by Lucy Jane Miller
No Longer A SECRET: Unique Common Sense Strategies for Children with Sensory or Motor Challenges by Doreit Bialer and Lucy Jane Miller
Raising a Sensory Smart Child: The Definitive Handbook for Helping Your Child with Sensory Processing Issues by Lindsey Biel.
Online:
The OT Toolbox: www.theottoolbox.com -Blog with information on various developmental areas and a break down of many easy, fun activities to develop and improve skills.
OT Mom: www.ot-mom-learning-activities.com - Website written by an occupational therapist that offers very nice visual examples and clearly written out activities to help with various skills, mainly related to foundational skills needed for school.
Therapy Fun Zone: therapyfunzone.net -Blog with great activities, downloads, and an online store.
The Inspired Treehouse: theinspiredtreehouse.com -Blog run by physical therapists and occupational therapists that offers information, tips, and strategies to help readers conquer the common developmental roadblocks that come up for kids.